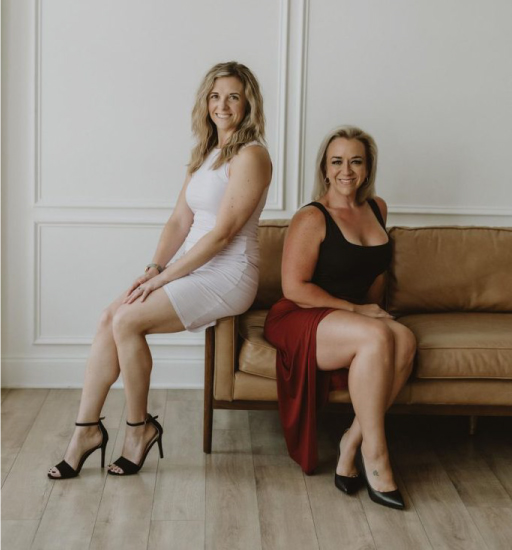 Frontline Health & Wellness Sisters. Together in health & wellness.
Our practice was formed by both Kelly & Cheyenne, former frontline nurses at level 1 trauma facilities in Dallas Texas, both Kelly & Cheyenne have worked towards a healthier lifestyle together and now are excited to work with our patients to achieve the same success! We offer several services that can be found on our website. We are a cash based practice and do not file with insurance companies but we can provide a detailed receipt so you may use for possible reimbursement from your insurance company if needed.
Kelly Copeland, MSN, APRN, FNP-C
Kelly Copeland is a highly trained and experienced family nurse practitioner. Kelly Copeland started her career at Parkland Health & Hospital Systems as a registered nurse after graduating from the University of Texas at Arlington with a Bachelor of Science in Nursing. She continued her education and clinical training while completing a Master of Science in Nursing also from the University of Texas at Arlington. Kelly Copeland has significant direct patient care experience both inpatient and outpatient with a focus on family health and wellness of all ages. Mrs.Copeland is licensed through the Texas State Nurse Practitioner Board and certified through the American Academy of Nurse Practitioners. Kelly is passionate about fitness having started her own weight loss journey four years ago with strength training and nutritional changes that helped her achieve her weight loss goals. Kelly is dedicated to helping her patients along their own journey to feel their best.
Cheyenne Ruby, MSN, RN, NPD-BC
Cheyenne Ruby started her nursing career in 2010 after completing her undergraduate degree at The University of Texas at Arlington. She pursued higher education and earned her Masters of Science in Nursing Administration in order to better serve fellow nurses. Cheyenne excelled in her educator role at Methodist Health System which allowed her to impact the nursing workforce by empowering nurses through education and professional development. She is board certified in nursing professional development through the ANCC. Cheyenne is passionate about promoting self-confidence in all aspects of life which has led her to pursue her passion for aesthetics in helping others feel and look their best.